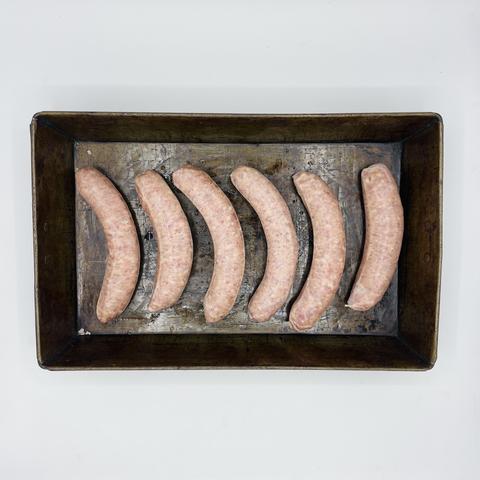 Beer and Caraway Bratwurst Recipe
It's the beer bath that's the secret
Game day.  Beer on a pork bratwurst is about as Wisconsin as I can think, especially with a bit of fermented sauerkraut.   But you don't have to just be in Wisconsin to enjoy a terrific and delicious bratwurst.
There's a few tricks to the trade that I've picked up along the way for just the right Wisconsin flavor that we've come to know and love.
First - source high quality Duroc Pork bratwurst.  Create a beer bath (yep! totally a thing!). I use a grill safe or aluminum tray about 13x9x3, preheat until hot:
Add 2 beers, lager or IPA, but not light beer! 
Garlic cloves - about 6, crushed. 
Half a stick of amazing Wisconsin Grade AA butter
1 Tablespoon of crushed caraway seeds
4 sprigs of parsley
4 sprigs of thyme
1 1/2 teaspoons of hot pepper flakes (or not when my Dad is visiting)
After the beer bath is hot, add the bratwurst, cover and simmer for about 45 minutes. Drain, add a few tablespoons of butter in the dish until melted, roll the bratwurst around then add directly to the grill grate, this give the perfect brown finish you really want to snap a photo to your friends! 
Brown about 2 minutes on each side, and then stuff it in a soft bun, top with your favorite toppings and mustard of choice.
Write me back when you try our Beer and Caraway, I'm interested!
XOXO, 
Louisa