Shop our collections - shipped straight from the farm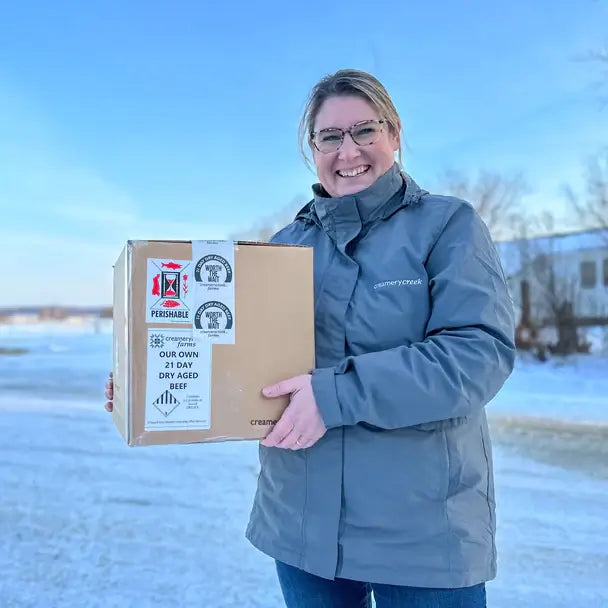 Fast and Easy Dry Aged Beef Delivery
Shipping weekly from the farm every Tuesday.
We want to make it easier than ever to buy directly from your farmer. We ship weekly from the farm straight to your door.
Try our Wisconsin beef today!
More FAQ
What our Customers Have to Say
Had a small neighborhood grill out with a tomahawk and ribeyes. Grilled over the charcoal you sell.
Everybody REALLY ENJOYED Them!!!
Will keep buying them!!!
Flat Iron Steak
Whether seared and pressure-cooked for tender sandwich-friendly slices or pan-fried for a steak and eggs breakfast, this steak is a delicious choice!
I ordered the tenderloin steaks and hamburgers just to give their meat a try. The steaks were extremely tender and tasteful. The hamburgers were fresh and full of flavor.
Just couple days ago I placed another order for myself and a friend. No longer will I purchase beef from the grocery store.
One more thing the price is reasonable.
Will you grow another ribeye just like we ate? It was incredible! Great flavor, marbling, tenderness. Couldn't get enough, we want more!
The meat was very good. Doing tenderloins tomorrow, and I could cut that ribeye steak with a fork!
You barely need a knife to cut it. Everyone in the family appreciated the taste and texture. Hands down some of the best quality meat around. Looking forward to eating our way through our freezer full of meat from Creamery Creek.